With all the inquiries I have been getting each day, it's not a reserved duty but let's put it this way, it's kinda rare the groom is the one booking a makeup artist for his bride. This is how I met Dr. Jeff. With this kind of odd set-up, I was wondering then how the groom envision his bride's look to be like. And so during our conversation, I snitched a chance to ask Dr. Jeff "How do you want your bride's look to be?", and you know what his answer was? – simple "I just want my bride to be happy". Kilig right? =) I was blown away by his words. But wait, what does he exactly mean by that? I don't know yet that time. You'll later find out. Read on. =)
Being a person who loves to travel, I got excited when I learned that the wedding will be held in Iloilo – another destination wedding for me. But when I was told about the date of their wedding, I somehow got an ambivalent feeling especially when it happened to fall on a date in which I have a wedding the day before and the day after. As a wedding makeup artist, it's always a pleasant surprise when wedding bookings unintentionally found their way to lining up without being in conflict with each others' dates. However, this kind of positioning will prove to be "a match made in heaven" only if all these 3 weddings will be held within Metro Manila. Unlike in my case in which the first wedding is in Manila, second one will be in Iloilo, third one is in Batangas. (Imagine that?… Were you able to visualize late night packing of stuffs and early morning flights and trips? Ahugh..! That's what it is…!) But then I knew my stand from the very start and for me, I still consider it just the same – a blessing. Maybe I just got the one that is in disguised form. =) In short, I accepted the booking. The true professional in me dominated and my determination to make someone else's big day even more special prevailed.
When Dr. Jeff scheduled Dra. Jan's trial at the studio, they were very specific with the date and time of her trial. They scheduled it at 6pm and I told myself, "They're doctors. They must be very busy". So come the day itself of Dra. Jan's trial, that's the only time I knew that she have just arrived here in Manila and from the airport, they went straight to my studio. Well, my studio is just in Roxas Boulevard and is actually near to the airport but when I was informed that Dra. Jan took the next flight after her shift that day and is scheduled to take the earliest flight the next day, that surprised me the most. (What can I say? She's all the way from Iloilo and came here in Manila just for me. Should I be moved or be pressured? Yay!!) – Another ambivalent feeling.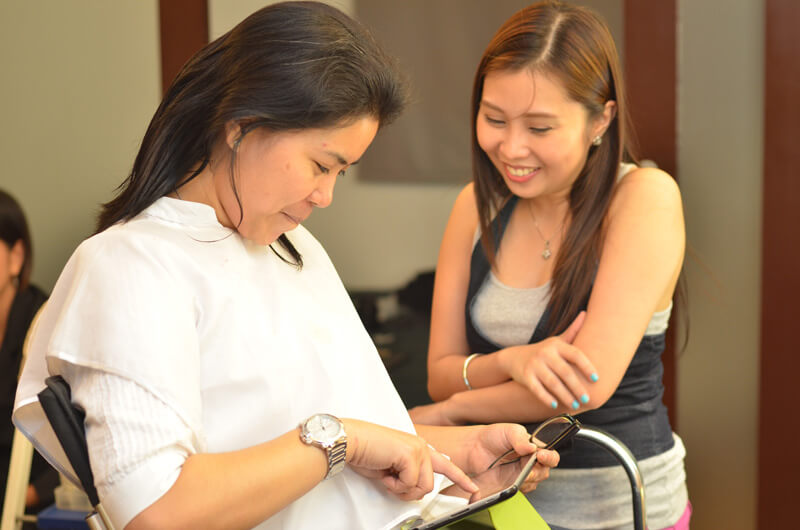 Dra. Jan showing her peg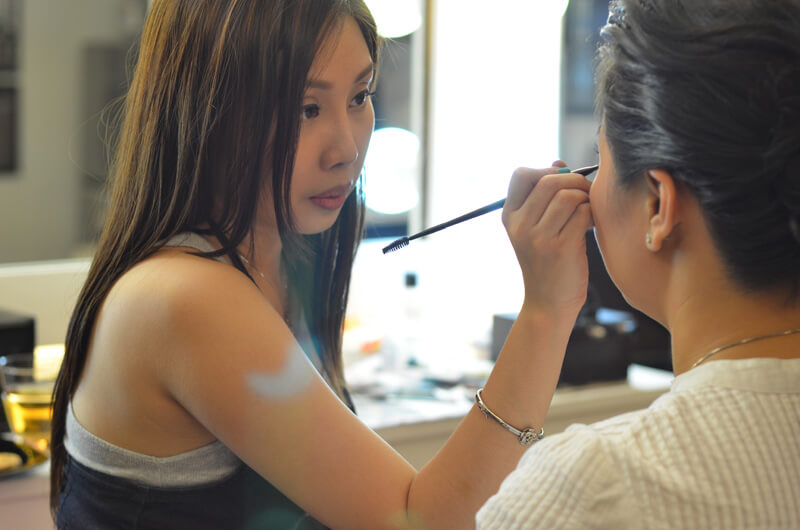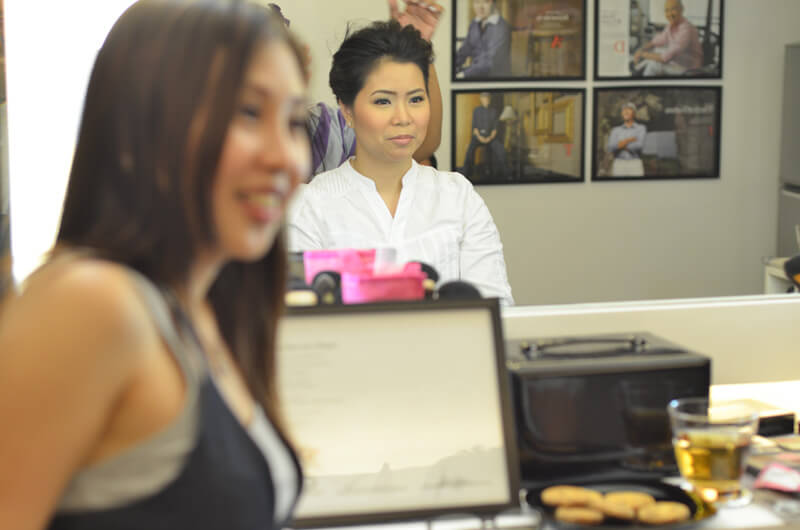 So the whole time that this couple was at my makeup studio, we were all having a great stint talking random stuffs about their wedding. This, for me is the time I get to know each of my couple better. And as for Dra, this is the instance in which I got aware of her trial marathon back at her place. She told me that she had 4 trials to 4 different makeup artists and yet still, they were unfortunately not satisfied with the results. Imagine that, 4 times? Putting myself at the shoes of the bride, this to me is really frustrating. With all the tasks involved in sourcing out wedding suppliers and all the time shed in the process, this story made me really feel for her. Also, in this profession, we all want to uplift our very own industry and the next thing that we always avoid to have is a distressed bride clueless or worst hopeless to find her perfect supplier match. Luckily, in Dra. Jan's case, the groom came to her rescue. And so that's when I get to grasp the very essence of what Dr. Jeff said. Remember that kilig line "I just want my bride to be happy"? This is the real score to that. And yes, instead of being upset, I took Dra. Jan's previous experience as a challenge and immediately went on to fulfilling the groom's request. Well enough in the end, all my effort paid-off.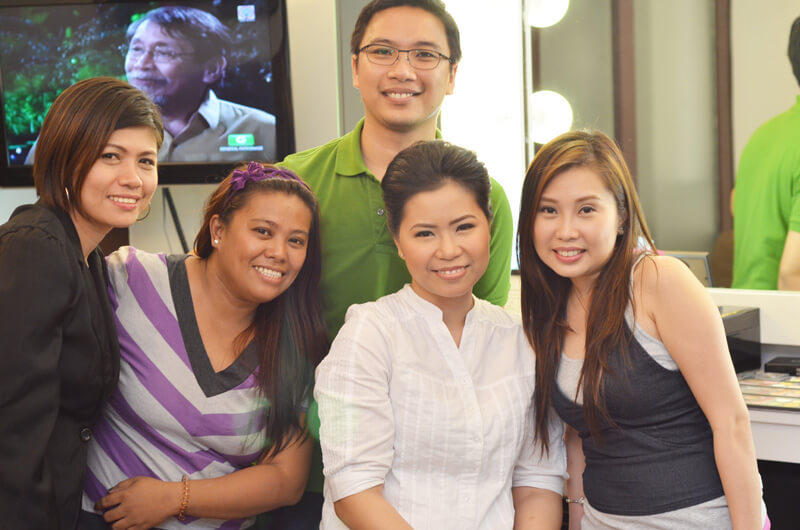 After the trial, I can say that it was truly a fulfilling moment for me as the couple was so happy with Dra. Jan's hair and makeup. They were both very vocal on their assertion that finally, they made the right choice and that right choice was me. (Hayy..! I wanna faint in the clouds.) =) I was so elated with gladness knowing that they were pleased with my work and more so that I was able to negate all their effort that day including all their attempt back then. As the cliché goes "it was worth all the effort" and it was indeed. And so Dra flew back to Iloilo carrying with her a happy heart. =)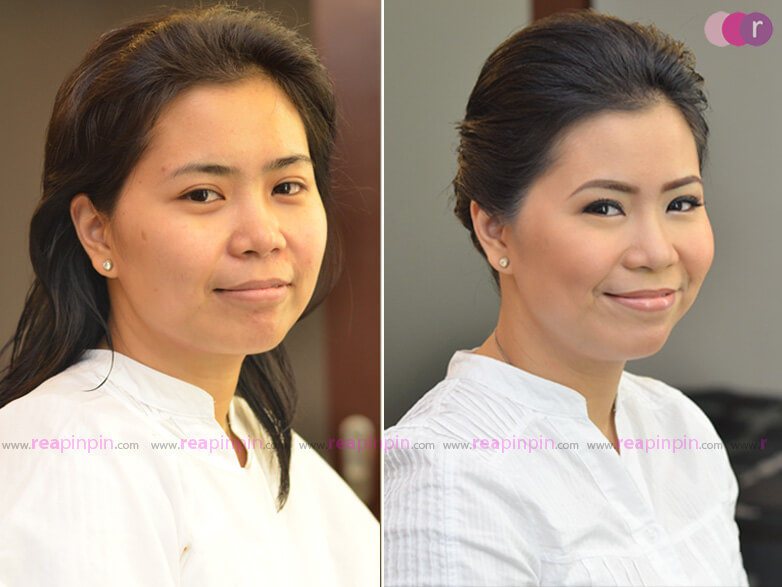 Before and After
WEDDING DAY! =)
It is such a breath of fresh air to meet all the amazing suppliers that completed the team of Dr. Jeff and Dra. Jan's wedding.
Airbrush Makeup: Rea Pinpin
Bride's Gown: Veluz Reyes
Groom's Suit: Francis Libiran
Photo: Vago Nozze Studios
Video: SKT Digital Productions
Preparation: Smallville 21 Hotel, Iloilo City
Ceremony: Jaro Metropolitan Cathedral, Iloilo City
Reception: Sheridan Boutique Resort, Iloilo City
Here's a sneak peak of what has transpired on the day they have started prescribing as "Mr. and Mrs. Diego, MD".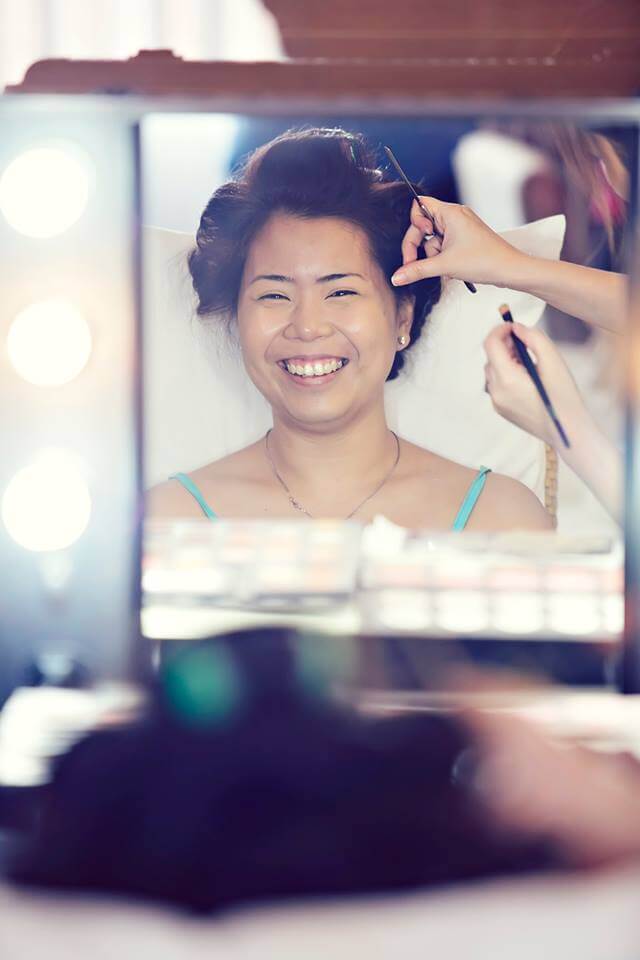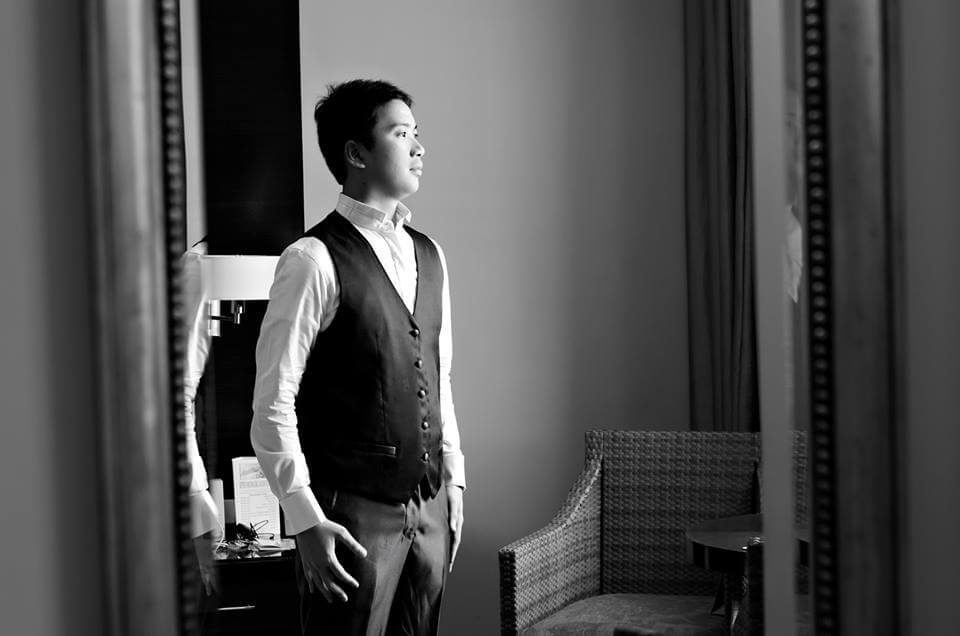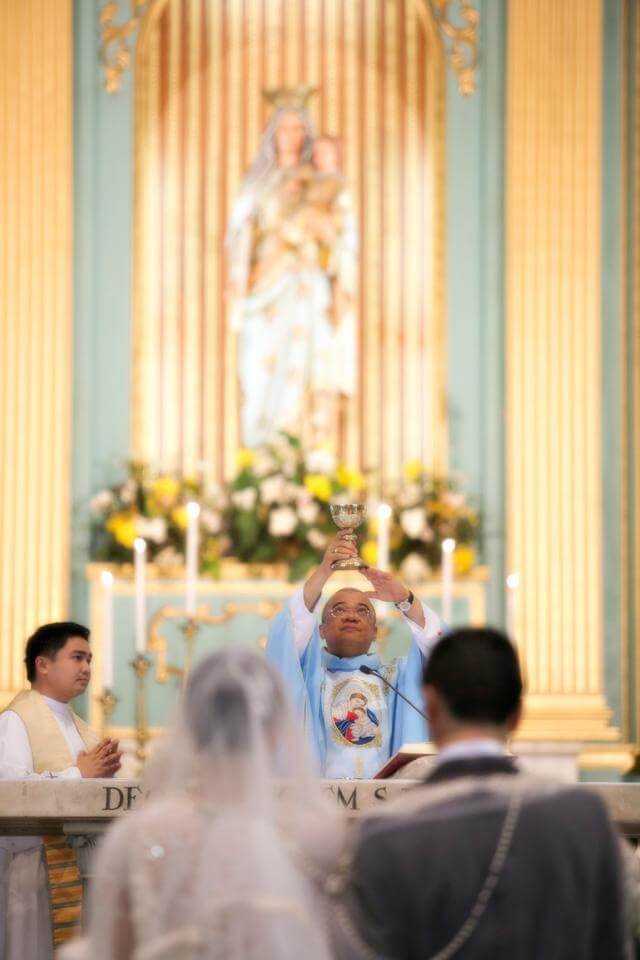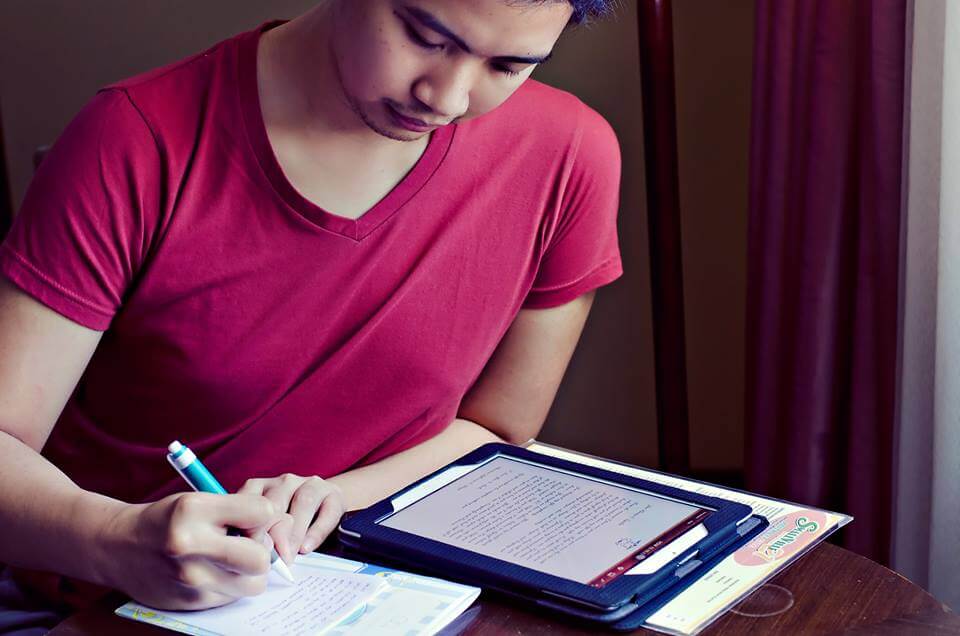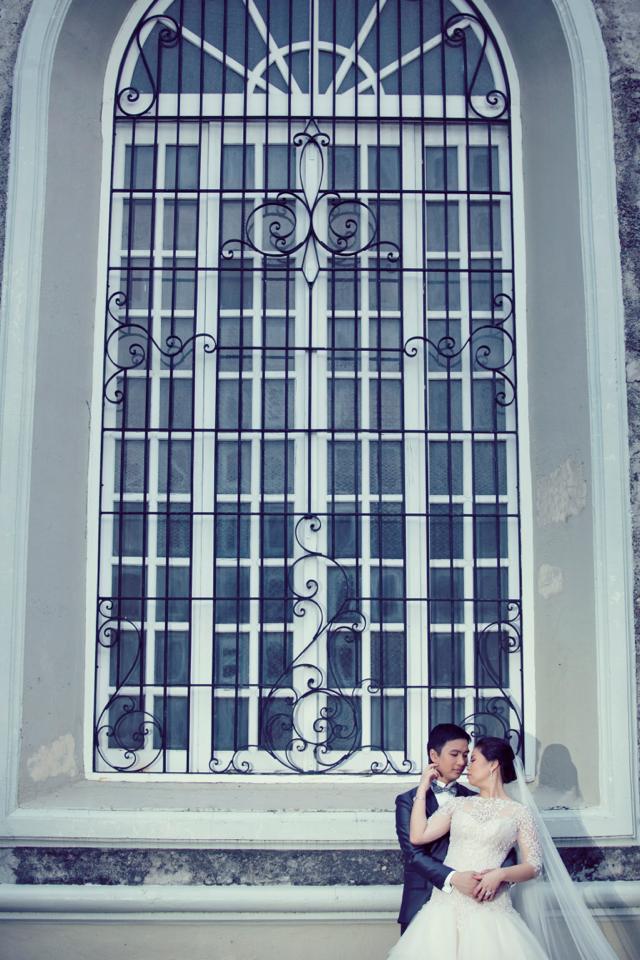 Pre-wedding present from the groom… Sweet!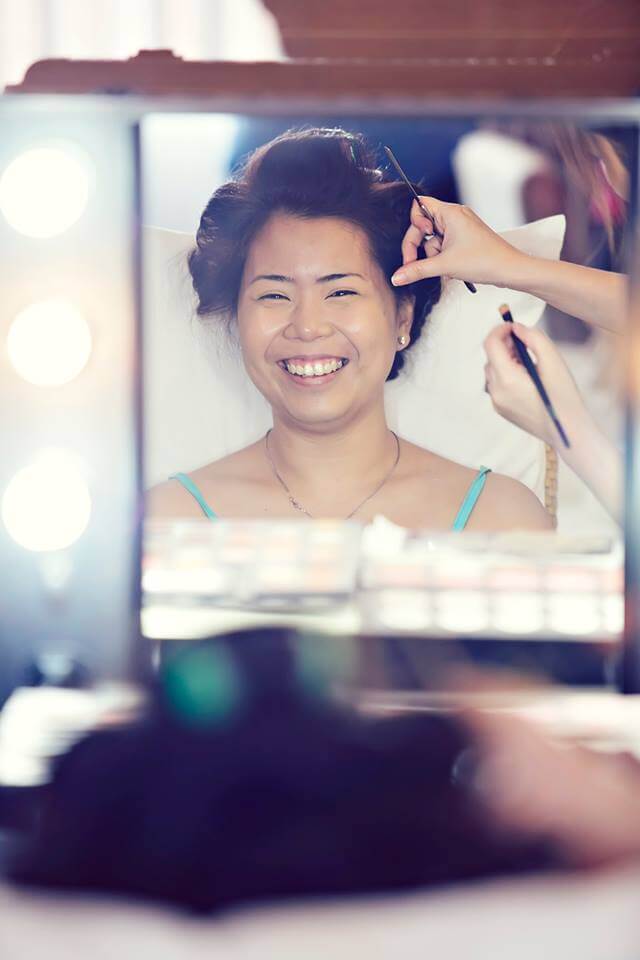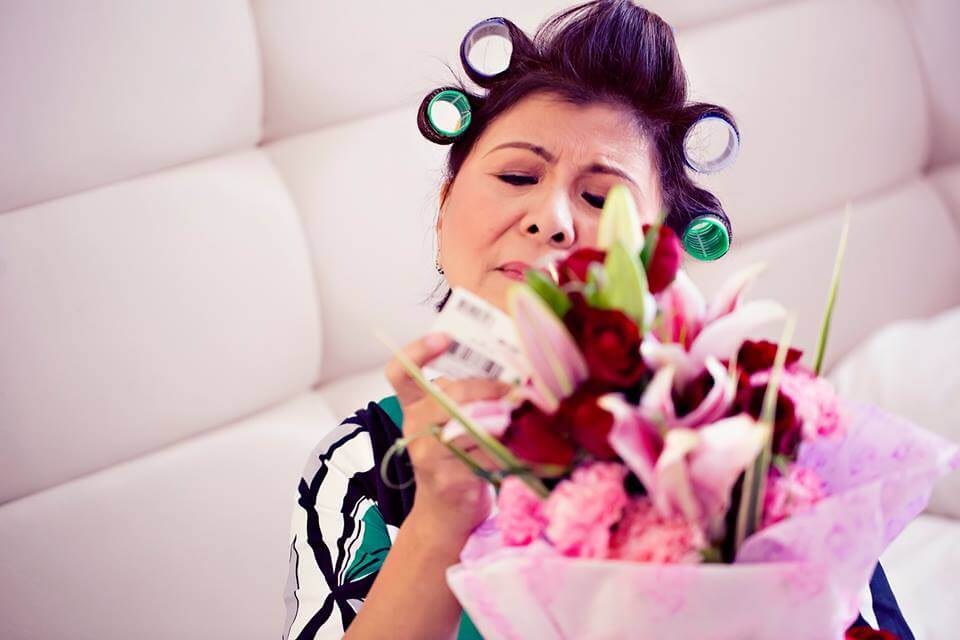 While the bride is busy with her hair and makeup – bride's mom is also busy reading her card =)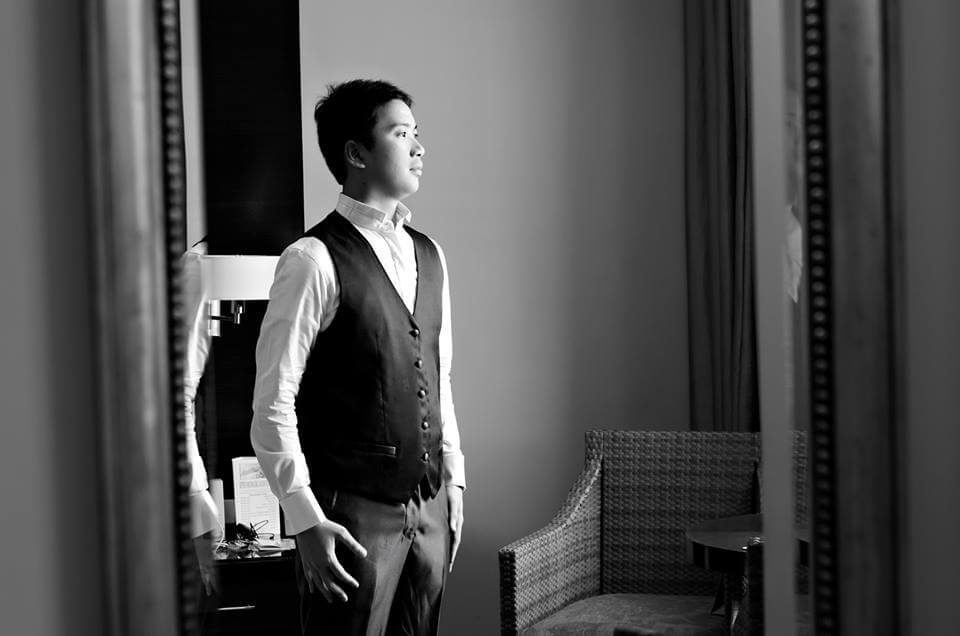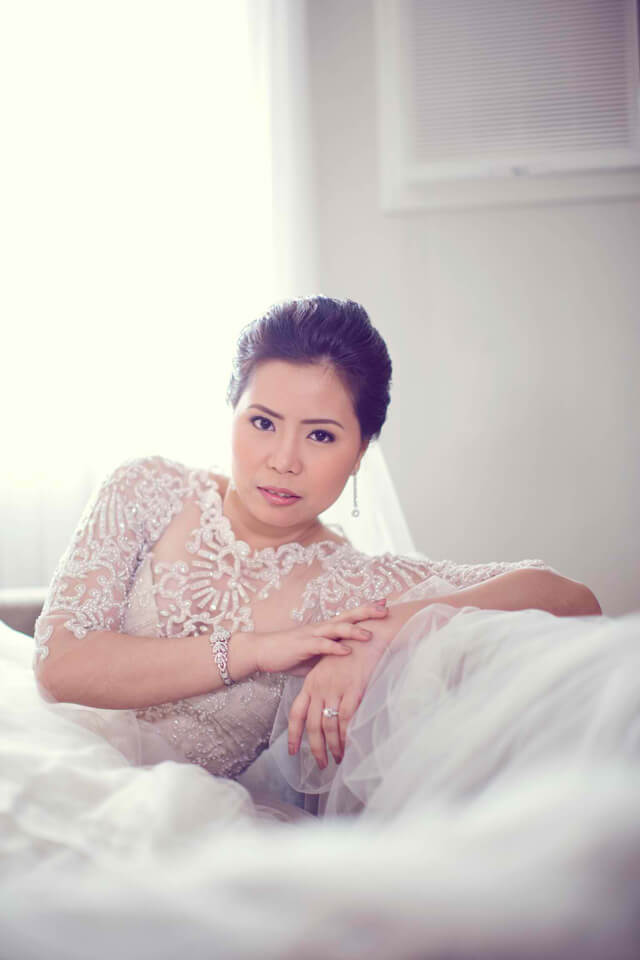 One word… Stunning!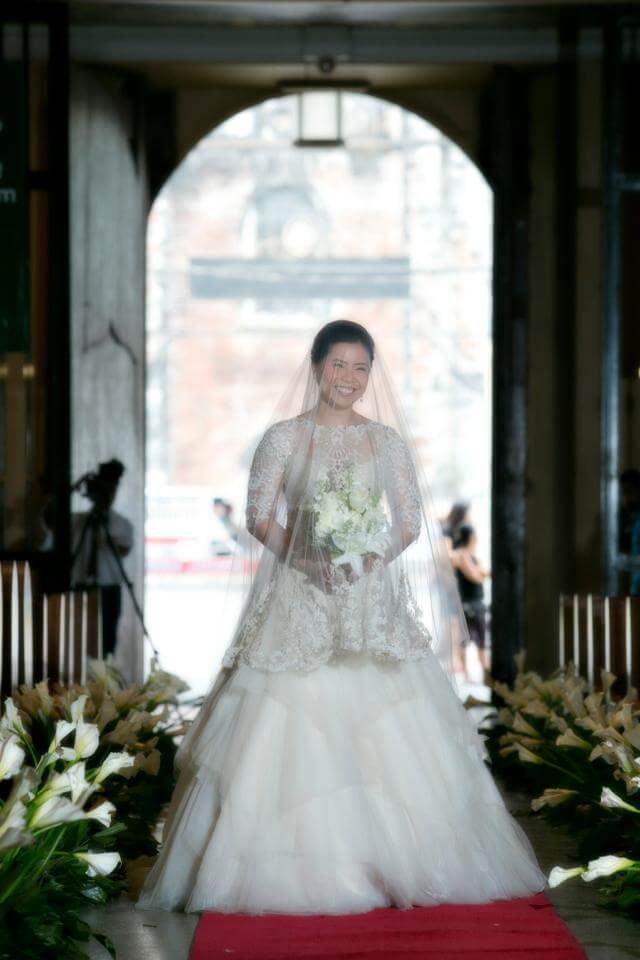 Here comes the bride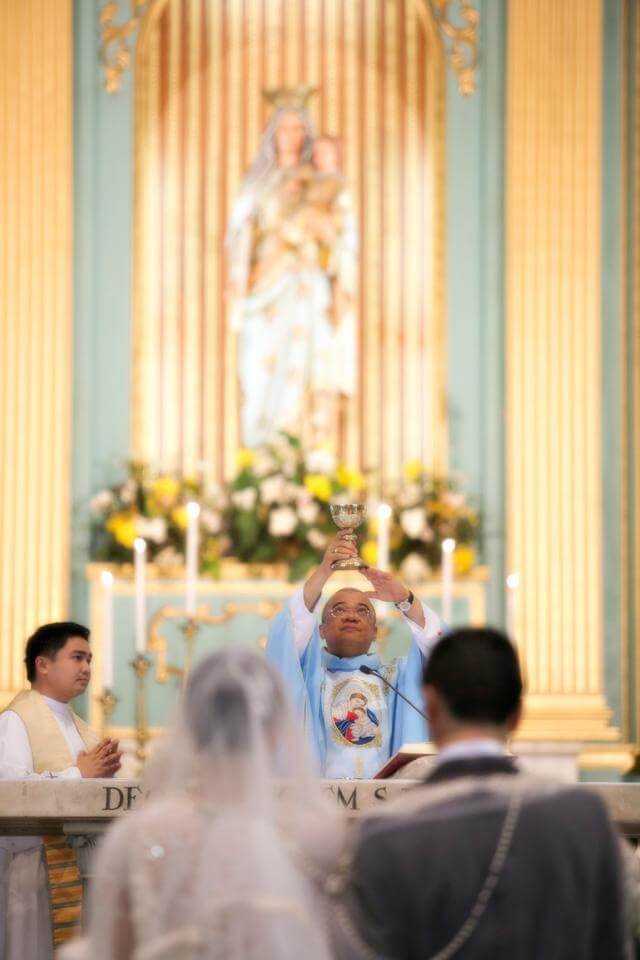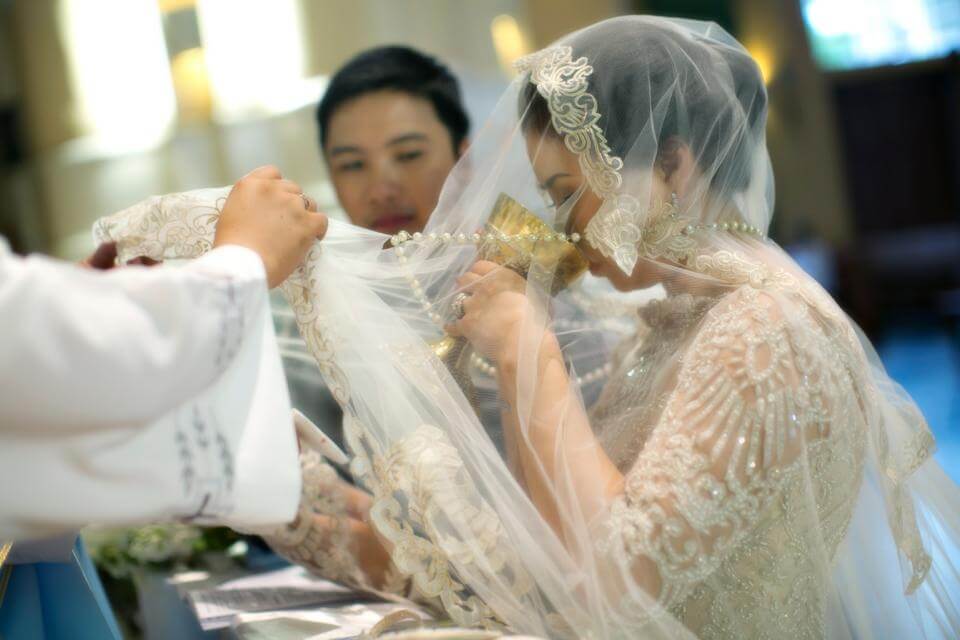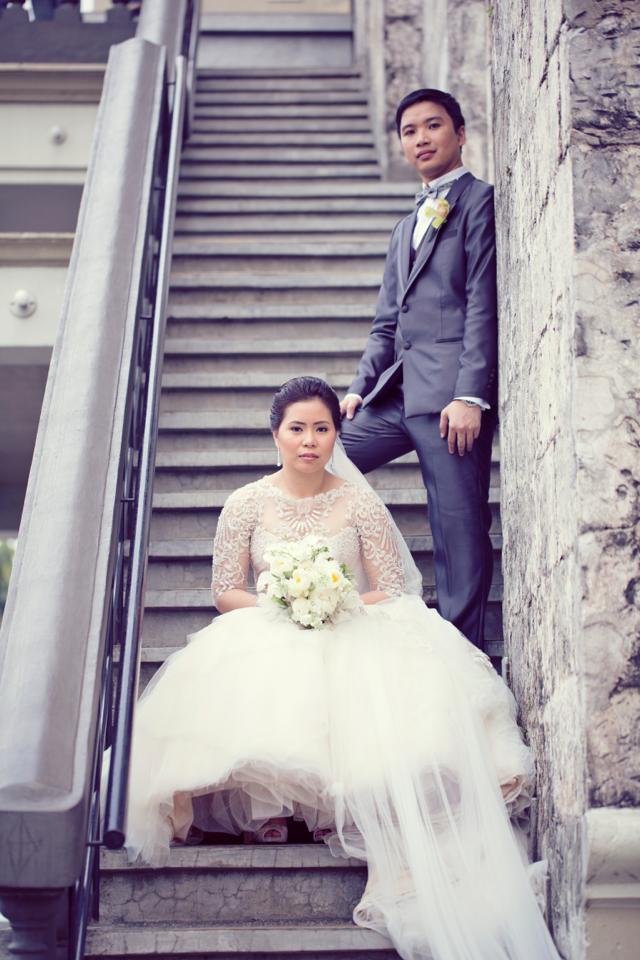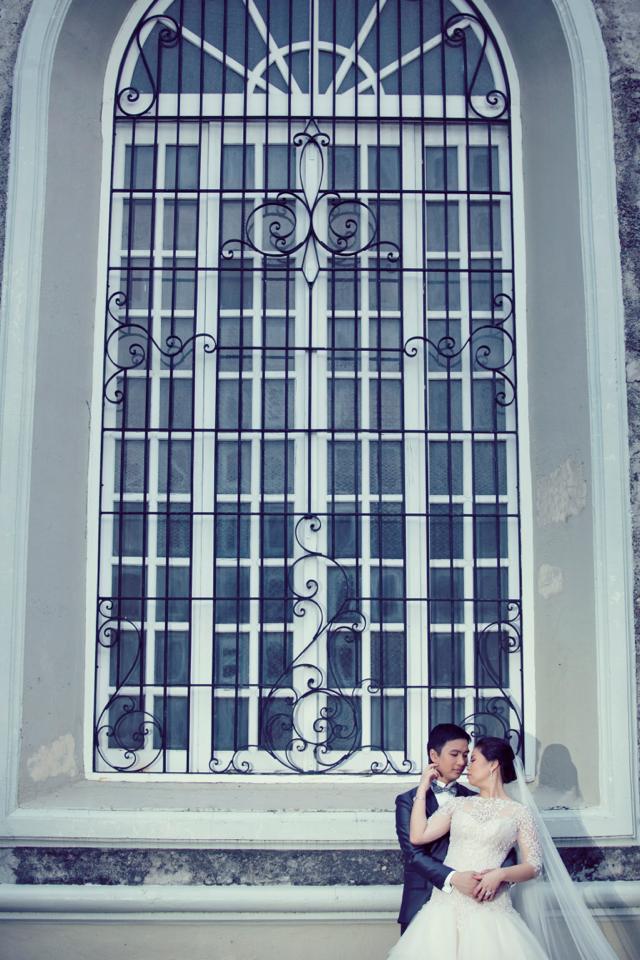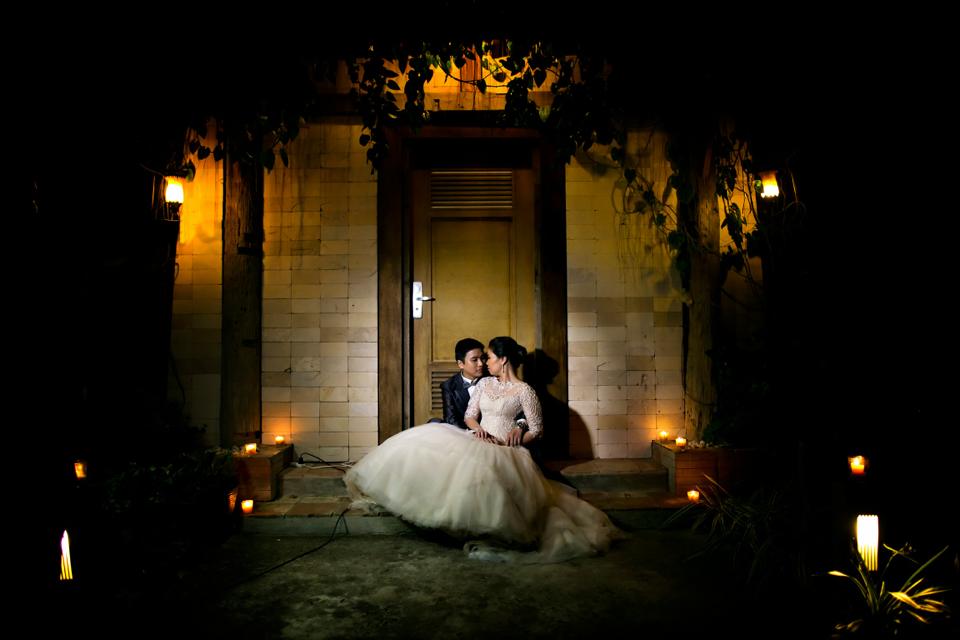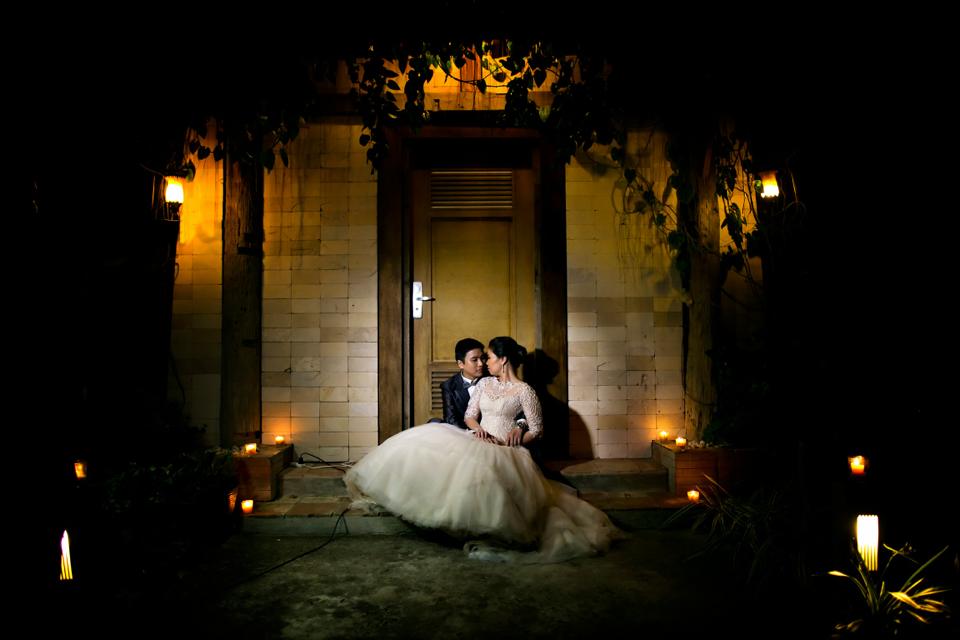 Dra. Jan was so elegant in her intricately crafted Veluz gown while Dr. Jeff was a real handsome groom in his seamlessly tailored Francis Libiran suit. These two doctors make such a lovely couple and I'm very proud to have flown all the way to Iloilo to take part on their big day, or rather should I say, complete their all-star cast wedding. =)