Here comes the summer!
A few weeks from now, people will surely be hitting the beautiful beaches of the Philippines. It's that time of the year where most people will be flaunting their best bodies and sunny OOTDs on their Instagram feeds. If you're planning to join in on the flaunting fun, we'll help you make sure that your brows are on point with an eyebrow embroidery procedure!
Eyebrow embroidery is a form of semi-permanent tattooing where a professional artist makes tiny incisions in your brow line using microneedles. A colored pigment will then be deposited beneath the skin resulting into natural looking hair strokes which perfectly imitate your brow hair.
If you haven't tried this beauty trend yet, here are the reasons why you should go for it:
It's a quick fix with long-lasting results
Say goodbye to eyebrow dilemmas caused by genes, over plucking and underlying medical conditions. It just takes one session (which lasts about two hours) for you to immediately see your dream brow shade and shape come into life! On top of that, the results can last up to three years!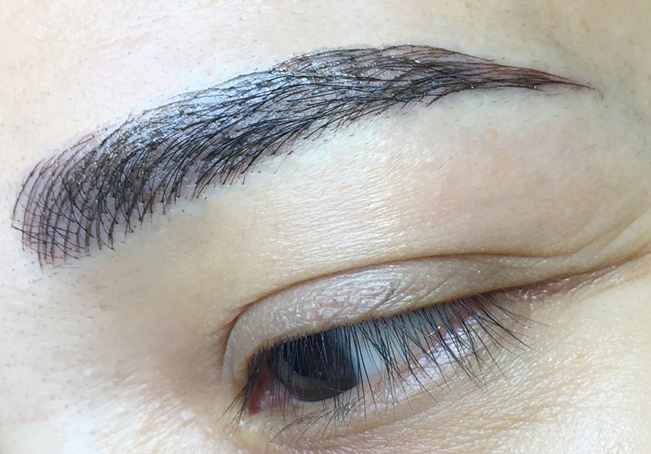 Save yourself from the hassle
It's no secret that the summer's high temperature will give eyebrow pencils, pomades and powders a hard time holding up. These products will just end up being smeared or will have to be reapplied all day. Luckily, an eyebrow embroidery procedure lets you have perfectly shaped and well-groomed brows 24/7! No smears, no runs and no hassle. Above all, it can handle the waters!
This post of Nadine Lustre is one proof that amidst dipping in the sea, embroidered eyebrows can stay on fleek.
It's a good investment
Achieve the best brows with no sweat! According to professional artists in the Philippines, eyebrow embroidery is time-saving and money saving. With this treatment, you don't have to buy high-end brow products again and again. Moreover, you can also save yourself from the inconvenience of drawing and retouching your brows every day.
Look how carefree Yassi Pressman is with her embroidered eyebrows!
It's the perfect time to get discounts
Wake up with perfect brows without hurting your wallet. Take advantage of discounts! Currently, numerous cosmetic clinics in the Philippines have various summer deals on eyebrow embroidery that can let you save up to 80%. And the best part? These exciting deals also include free touch-ups!
You see, eyebrow embroidery is an innovative way of achieving best brows quickly without sacrificing the quality of your brow hairs and the safety of the eyes. All of this while keeping it budget friendly!