It is no secret that getting our eyebrows to look like fresh from the best eyebrow microblading clinic in Manila is no easy feat. We can totally relate to that struggle that even this year is coming to a close, some of us still can't master the art of filling our brows! *exhales dramatically* But don't be sad, as we've curated several techniques for each type of brow to let them look at their best beautiful! Check what professionals have to say for your thick, ample or thin brow hairs below.
Thick Brows
Although thick brows are naturally more flattering and expressive for every face shape, it is very challenging to maintain stubborn but amazing arches organized and on point. They are very hard to groom especially when they're overgrowing in different directions. What do eyebrow professionals suggest? Eyebrow threading!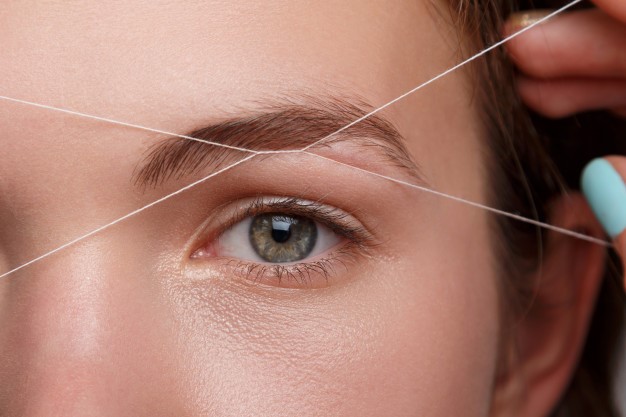 Eyebrow threading uses no artificial waxes, chemicals, or invasive techniques during the procedure. The only material used is a long strand of cotton thread that efficiently rolls over the skin to individually pluck the roots of excess hair (even those that grew in delicate areas surrounding the eye). And what we love the most about it? It's accurate, quick and painless!
Ample Brows
Ample brows are already beautiful on their own but they can still be at their best with just extra TLC! They are not too thin, not too thick, but lacks in grooming and emphasis. What they need is some shaping, defining and coloring. A session of microshading from the best eyebrow microblading clinic in Manila is more than enough!
The eyebrow microshading process uses a number of fine needles dipped in special tattoo pigment. These needles will then make tiny incisions on the brow area to deliver a long-lasting hue. It helps you up your brow game by delivering gradient-like effect just enough to accentuate your arches and add volume to your hairs. It's the go-to treatment of KDrama fanatics who love to imitate their Korean idols.
Thin Brows To No Brows At All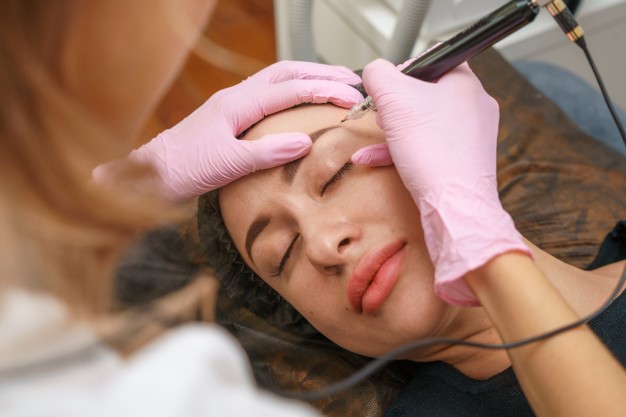 Among the brow types, sparse brows are the ones that require the most effort. You must fill in those uneven areas, draw arches that aren't even originally there, and make your brow shape visible. What's more difficult and saddening is when you're using different premium eyebrow products only to end up looking overdone. With that, we suggest you to go to a semi-permanent makeup professional and let them perform eyebrow microblading!
Achieve your dream set of eyebrows before this year ends with these treatments! Go to the nearest eyebrow microblading clinic in Manila today and feel your best beautiful this holiday season!